I hope everyone had a great Thanksgiving. Ours was really nice. There's nothing like being able to hang out and laugh with family.

I've been dying to tell you what I did on Friday...I have a feeling only you will truly be able to understand my out of my mind, giddy, Christmas morning when you're 5 years old excitement.

I saw that Lowe's Black Friday specials included a miter saw for $59. Choking...gasping for breath.....$59?! Are you kidding me?! So I dragged my Aunt and Cousin to not one, but two, Lowe's and finally got the last $59 miter saw. I was literally jumping up and down in the aisle (fortunately my family is very understanding of my obsession...er...hobby). Here's the link.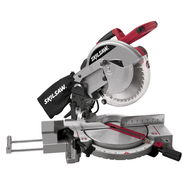 I also found a combo pack that included a jigsaw, power sander, drill and flashlight for $59. Score!!! Here's the link.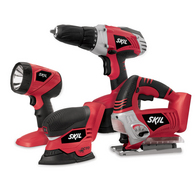 Ohh, the possibilities. I am so excited I can't even stand it.

I'll show you the first project I used them on tomorrow. Here's a hint: It will also be the second post in my bathroom redo. Well...that's kind of a hint.


Have a great Monday!