This outfit from Anthropologie. Don't ask me why, but I want it…for a tenth of the price, of course. 
It may have something to do with this belt. Look at the adorable flowers!
The cherry blossoms in my back yard…even though every tree in the city is giving me outrageous hay fever…achoo!!! Whew! Excuse me.
This pillow from the Liberty of London line at Target. Of course, you may have noticed I have a slight fetish obsession love for pillows. It's kind of different, but very cute in person.
Pretty much every room in this cottage designed by Angela at The Painted House. Check out this post, and this, and this. You won't be sorry.
These ballet flats from the Gap. I have them in bronze and they're soooo comfy. They're available in other colors too.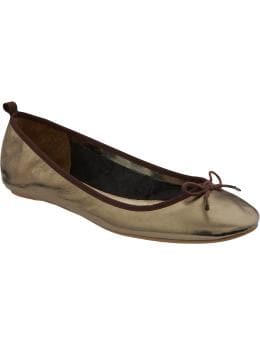 This Anna Maria Horner fabric. I MUST make something with it – perhaps this shirt I've been coveting that Lindsey made (Um Hi Lindsey – we met at Blissdom? You know, we chatted for like 20 seconds? Any chance you want to make that top for me?)
This self tanning lotion by Mystic Tan. I like to think it gives me a convincing, natural glow.
Have a great day!