I get a lot of questions about the paint colors in my home, so I thought it was about time I actually wrote a post about them. I've also added them to "The Cottage" section of the navigation bar above (yes, such a novel idea…you would think I just started blogging [smacking forehead with hand]).
Walls: Restoration Hardware Cappuccino
Wainscoting: Sherwin Williams Dover White
(I'm not sure what the color is on the cabinets since they were already cream when we moved in, but the Dover White does coordinate with them nicely)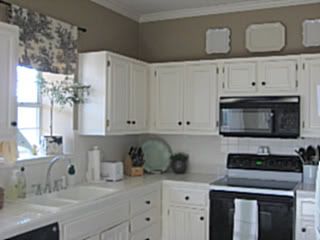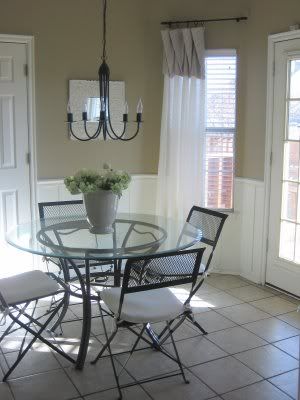 Living Room
I just repainted the living room and I don't have a photo up yet because I'm sewing new springy pillows, and I can't possibly show you the living room without the new pillows. Here's a swatch though. Colors always look different on the screen, but in person it's a nice warm tan. Yummy.
Walls: Sherwin Williams Macadamia
Walls: Behr Paint+Primer in Silver Tinsel
(it's not with the regular Behr colors, it's in a separate section as part of the new Behr Paint+Primer line)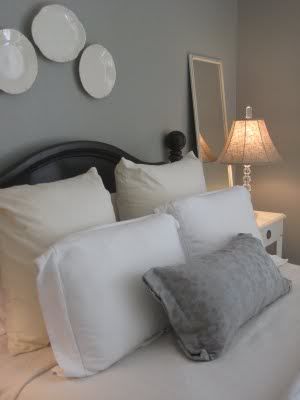 Walls: Color Place Bleached Wheat
(The previous owners painted this color. They purchased it at Walmart. I do like the color, though.)
Have a great Monday!