I'm an
Anthropologie
girl at heart. For some reason I don't feel like it's realistic to decorate my house that way (except for a few little touches here and there), but Anthro's ultra feminine, slightly bohemian, quirky flea market asthetic just makes my little heart go pitter patter.
Meet the
Gate Headboard
...my favorite headboard of all time. Do I own one? No...would I like to? Quite possibly....except for that pesky $1500 to $2000 price tag. Darn that thing called money!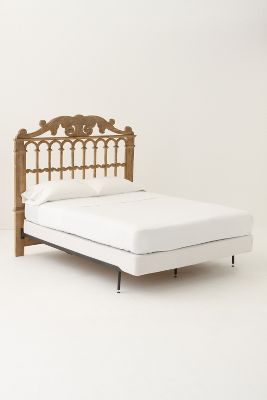 And then there's the
Bird-Cut Armoire
....hello lover. Oh the great memories we could create together...if I could scrounge up a spare $1898. Who needs to eat, right?...Oh, I that's right, my sports-playing teenage son who would eat a rhinocerous if I could lasso one up does. Hmmm...I guess it's just not meant to be, my little armoire amore.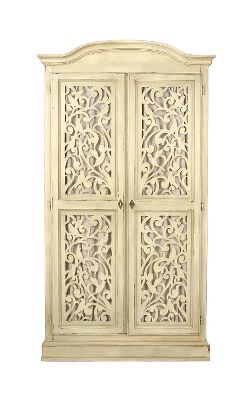 But, isn't there something about Anthropologie that makes you picture a life of sipping coffee at french bistros, eating fresh bagettes with cream butter, and riding your bike over cobblestone roads back to your ivy covered cottage? You know...kind of like the french village life of Johnny Depp and Vanessa Paradis...or at least what I imagine it to be.
(Aren't they adorable?)
And since I decided to go Polyvore-crazy, here are a couple more Anthro rooms for ya.

(Do you like the shoes? I just had to throw them in.)